First Paradise
A downloadable game for Windows, macOS, and Linux
First Paradise is a CYOA/roguelike set in deep space. The game is presented as series of "sequences" set in a hard science­-fiction universe.
First Paradise: Sequence 1
While coasting along the silver skirt of a star system aboard a survey ship, you and your crew discover something extraordinary. This discovery serves as a catalyst for the brimming emotional turmoil to follow shortly thereafter. The crew succumbs to bouts of depression and home-sickness, eventually they begin to deconstruct the value of artificial intelligence and their relationship with machines.
Trapped in-between their goal and the many worlds that represent home; First Paradise takes place hundreds of years from today. Its story told between distant planets by distant people. All seen through an ascii/unicode interface and volumes of interactive-text sequences. This is the story of a post-human's spiral towards catatonia in the vast emptiness of interstellar space.
Release Date: April 20, 2014
Publisher: Gnovahex Computing
First Paradise: Exertion
First Paradise: Exertion was an development branch focused on player mods.
Release Date: April 17, 2015 ( Desura Exclusive)
First Paradise: Voyagers (Apsis Online)

Apsis Online was a minimalist science-fiction ASCII MMO.

Release Schedule:

Q4 2017 (closed alpha)
Q3 2018 (delayed)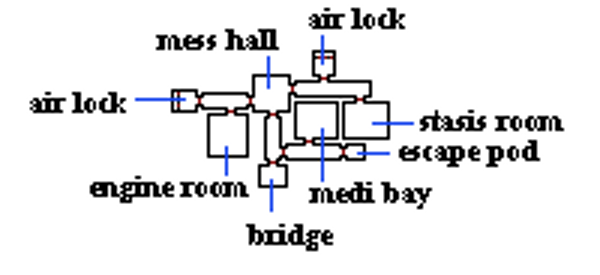 ---
News
Lore
---
Post-Surgical Wetware Rejection Syndrome
Notes From The Voyage: Sequence 1
---
Etc
Dewaldo's Indie Spotlight (alpha)
---
Developer
Christon "Doop" LeJohn - @DoopLeJoy
---
Disclaimer: First Paradise is an ongoing project which means there may be occasionally be minor bugs in the software. If you find any, send an email to the janitor[at]joy-toilet[dot]com.
Download
Click download now to get access to the following files:
First-Paradise-4.5(mac).zip
63 kB
first-paradise-5.0(nix).zip
101 kB
first-paradise-4.9(win).zip
158 kB